On October 9, TÜV Rheinland, a renowned third-party testing and certification agency, granted the Acknowledgement of Manufacturer's Laboratory Competence certificate to Runergy's Laboratory of Photovoltaic Research Institute.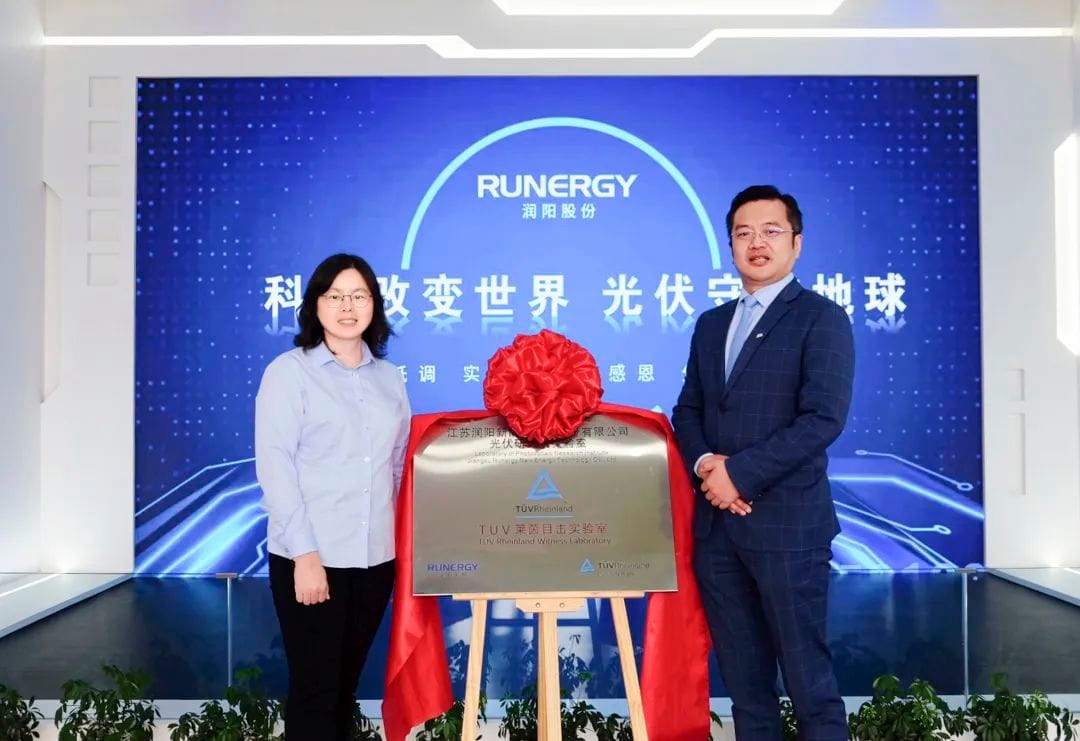 Founded in 1872, TÜV Rheinland is a pioneering organization in testing, inspection, and certification services, with a history spanning nearly 150 years. Today, it stands as the global leader in providing testing, inspection, certification, training, and consulting services. Known for its rigorous standards, exceptional quality, fairness, and independence, TÜV Rheinland's recognition of Runergy's laboratory competence signifies that Runergy can now utilize the laboratory's resources for on-site testing of PV cells and module products, ensuring compliance with certification standards. This achievement brings about several benefits, including shorter certification test cycles, reduced costs for new products and materials, accelerated product research and development, and enhanced customer service quality.
The Runergy Laboratory of Photovoltaic Research Institute is equipped with state-of-the-art instruments and equipment such as IV&EL integrated testers, UV accelerated aging ovens, high and low-temperature environmental chambers, wet and freezing simulation environmental chambers, moist and hot environmental chambers, steady-state simulators, and dynamic mechanical loads. These resources enable the laboratory to successfully undergo rigorous testing and certification processes, ensuring that products meet global safety and performance standards.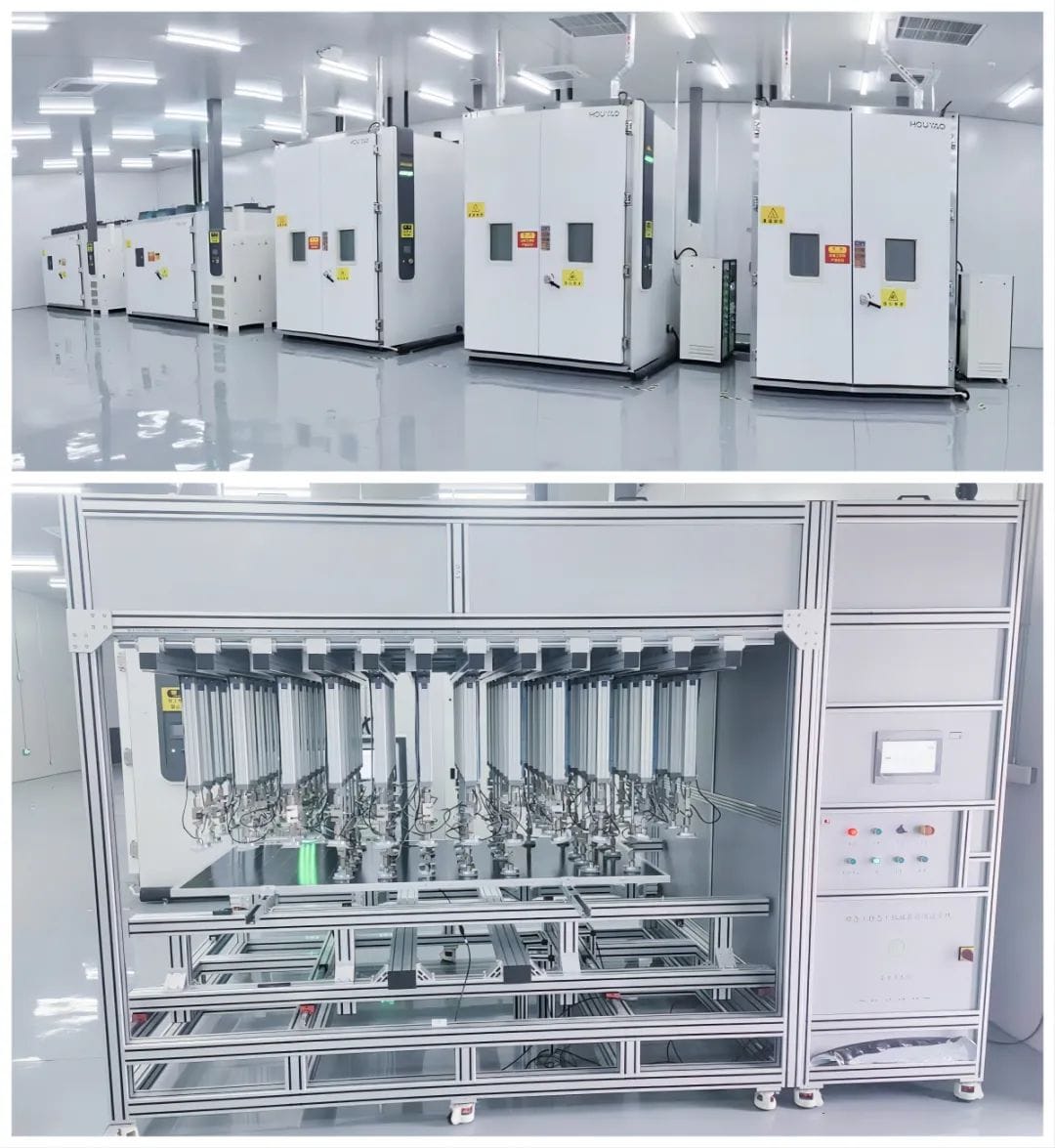 The certification project for the Runergy Laboratory commenced in June 2023, underwent an on-site review on August 2, and received approval on August 14. Throughout this period, engineers from the quality center laboratory actively participated in the preparation of materials review and conducted important experimental demonstrations such as power equipment stability testing, hot spot testing, dynamic mechanical load testing, moist heat aging testing, and ultraviolet aging testing. The laboratory technicians possess extensive technical expertise and demonstrate a high level of professionalism. With their exceptional practical skills, they meticulously followed technical specifications and procedures during the project demonstrations, ultimately achieving successful completion of the experimental project.