Runergy participated in the PV CellTech USA 2023, a global high-end solar cell technology forum held in the San Francisco Bay Area from October 3-4, 2023.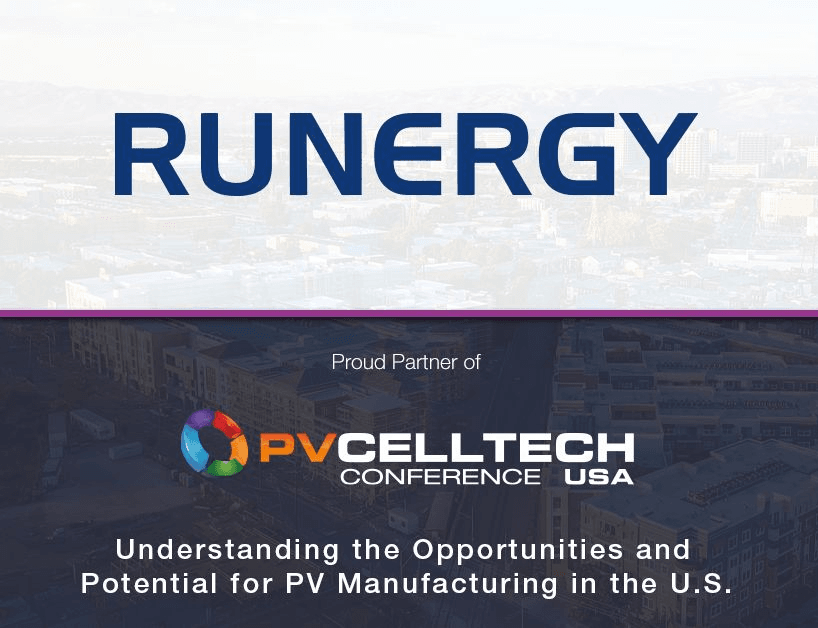 Image source: PV CellTech USA 2023
The event brought together industry experts from leading upstream and downstream photovoltaic manufacturing companies around the world, US policy makers, photovoltaic technology experts, investors, third-party testing institutions, equipment and material manufacturers, and more. Chen Rulong, the deputy director of Runergy Photovoltaic Research Institute, gave a keynote speech on the latest progress of Runergy's solar cell technology and discussed the future of photovoltaic manufacturing development paths and cooperation opportunities.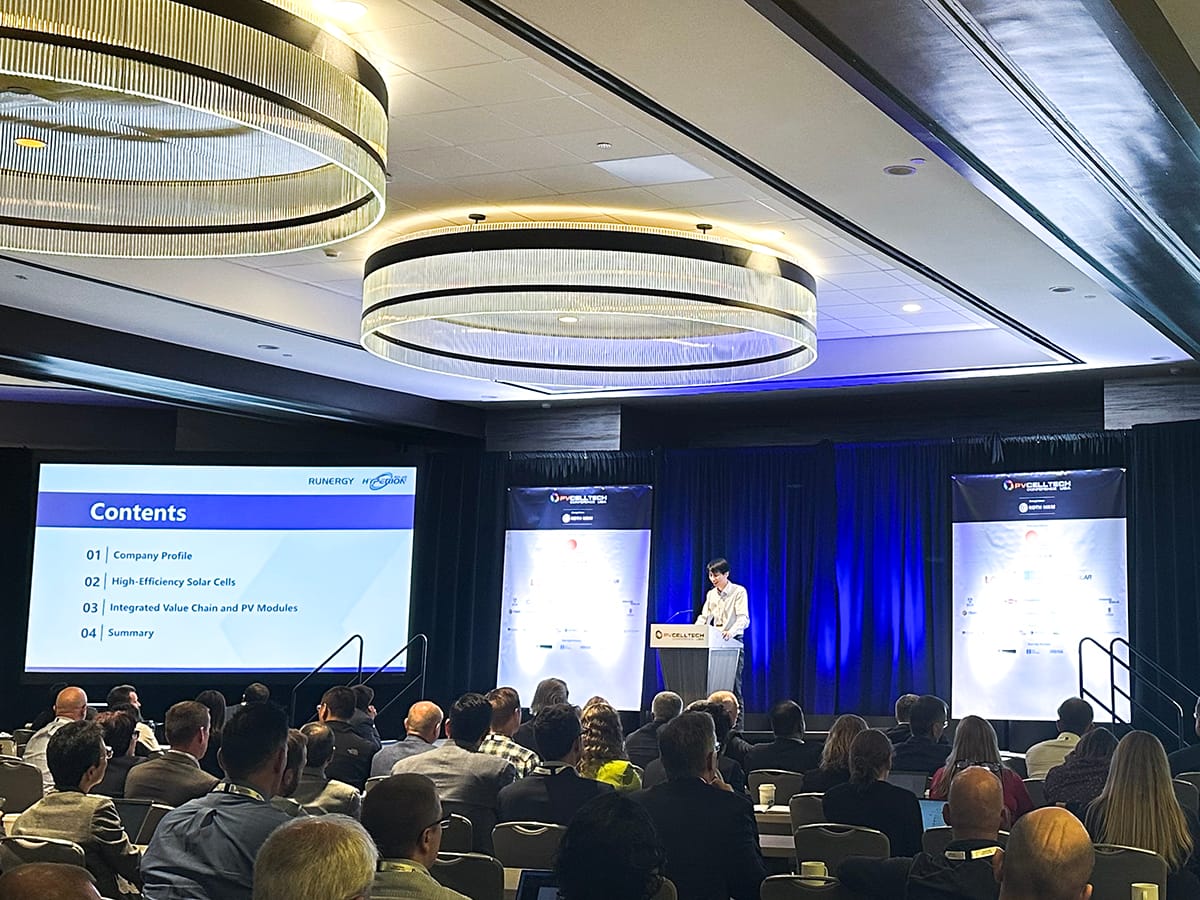 Image source: PV CellTech USA 2023
In his speech titled "Technology Development at Runergy", Chen Rulong introduced Runergy's multiple high-efficiency solar cell technologies and commitment to product quality in the vertically integrated value chain. He also shared Runergy's photovoltaic manufacturing achievements and its exploration and efforts in global green transformation and sustainable development.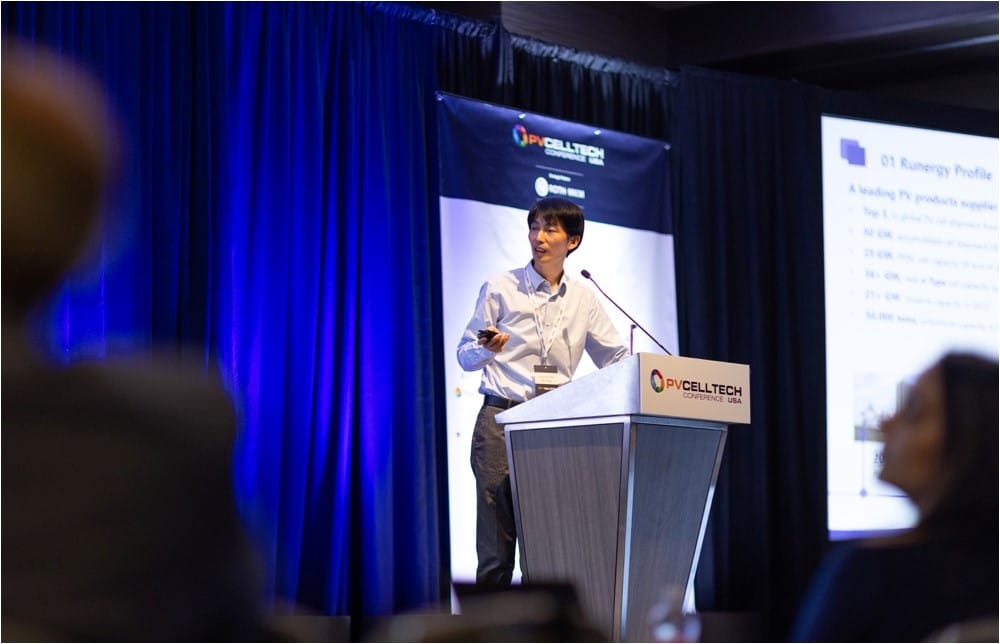 Image source: PV CellTech USA 2023
Runergy's global photovoltaic cell production capacity is expected to exceed 61GW, and its planned module production capacity is 21GW in 2023. The mass-produced photoelectric conversion efficiency of N-type cells reaches 26%, and the power of the 182mm N-type double-glass 144 half-cell module based on it reaches the range of 585-590W, leading the industry in photoelectric conversion efficiency and cost control level.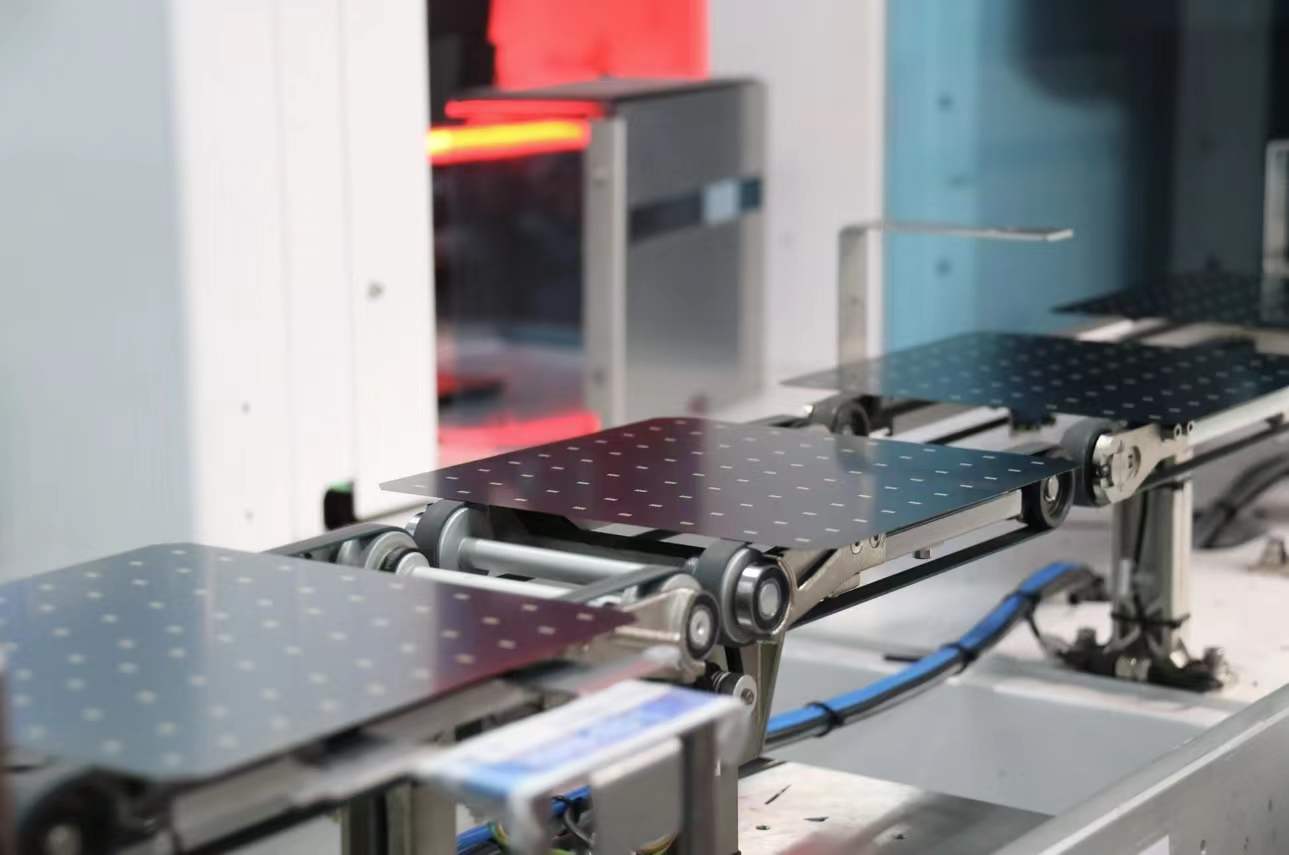 Since its establishment in 2013, Runergy has committed to technological research and development and innovation of solar cells. With intelligent manufacturing as the main line of development, the company has continuously improved the power generation efficiency of cells and modules. The quality of its products and services has soared simultaneously. In the future, Runergy will continue to provide customers with safe and stable photovoltaic products, explore the social value of photovoltaic manufacturing to the world's green and carbon reduction undertakings, actively integrate into the future path of global green and sustainable development, and pursue the goal of "photovoltaic protects the earth" as a staunch practitioner of "Science and technology change the world".